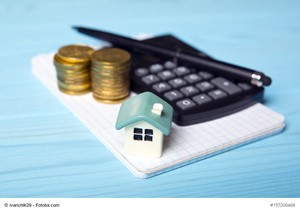 A homebuying plan is a must-have, particularly for those who want to enjoy a successful property buying experience. Lucky for you, there are many things you can do to execute a homebuying plan to perfection.
Now, let's take a look at three tips to help you put your homebuying plan into action and achieve the best-possible results during the property buying journey.
1. Establish Realistic Homebuying Goals
As you craft your homebuying plan, it generally is a good idea to establish milestones. That way, you can take a step-by-step approach to go from homebuyer to homeowner.
Of course, it is paramount to set realistic homebuying goals. Think about why you are pursuing a home in the first place, and you can map out your homebuying plan accordingly.
It may be beneficial to hone your home search as well. If you narrow your house search to a select group of cities and towns, you may be better equipped than ever before to streamline the homebuying journey.
2. Maintain Flexibility
Although you may devote many hours to craft an effective homebuying strategy, it is important to remember that problems may arise as you search for your dream residence. Fortunately, if you maintain flexibility, you will be ready to adjust your homebuying plan as needed.
If you have to modify your homebuying strategy, there is no need to worry. Instead, adjust your plan and continue your pursuit of your ideal residence. Because if you are flexible as you search for your dream home, you can minimize stress and boost the likelihood of discovering a residence that may serve you well for an extended period of time.
3. Collaborate with a Real Estate Agent
When it comes to developing and executing a homebuying plan, you do not have to work alone. In fact, you can hire a real estate agent who is happy to help you find and purchase a terrific residence at an affordable price.
By consulting with a real estate agent, you can receive expert homebuying support. A real estate agent knows what it takes to acquire a first-rate home at a budget-friendly price, and as such, will work with you to ensure your homeownership dream can come true.
If you are unsure about where to search for homes, for example, a real estate agent can help you determine where to pursue residences. He or she also can help you get in touch with banks and credit unions so you can obtain home financing. Plus, a real estate agent is ready to help you submit an offer to purchase your dream residence. And if you have concerns or questions during the homebuying journey, a real estate agent is prepared to respond to them too.
For those who want to seamlessly navigate the homebuying journey, you may want to craft a property buying plan. Thanks to the aforementioned tips, you can get the most out of a homebuying strategy and ensure you can quickly find your dream residence.